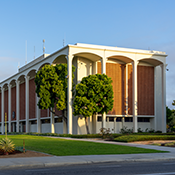 Tax Guide for Local Jurisdictions and Districts
Overview
We recognize that as a representative of a local jurisdiction or district, you may have questions related to local and district taxes. We created this guide to provide information regarding our services (such as our advance payment method) and help you understand processes such as how to incorporate a new city or impose a new district tax.
This guide is intended for cities, counties, or special taxing jurisdictions (districts). If you are a retailer who would like more information on how local and district taxes apply to your business or others, please see our Local and District Tax Guide for Retailers.
How to Use This Guide
Each section of this guide contains important information about local and district taxes for local jurisdictions and districts (and their representatives).
Assistance Available
If you need assistance with topics included in this guide or have questions regarding advances and payments, please contact our Local Revenue Branch by email at jservices@cdtfa.ca.gov or by telephone at 1-916-309-5800.